If your website doesn't showcase your social media accounts, this article guides you how to use social media on your website properly.
Using Social Media On Your Website: Link To Your Accounts In Prominent Areas
You want your customers or clients to not only visit your website but your social media accounts too. Yet, you don't want to make them search for it. Visitors' attention span is flighty, and they don't spend a great amount of time looking for the information they need. So how do you fix this? By linking your social media accounts in prominent areas on your site.
Many company sites place their social media account links at the top of the page. This is a great spot because 1) visitors will see this immediately, and 2) they are more likely to click on those links and follow those accounts.
Finally, use the icons of the social media platform instead of a text link. Icons grab visitors attention better than names. Plus, they look sleek on your site. Nearly every website creation platform offers this option. If your platform doesn't offer icons, you can use Font Awesome which does.
Display Your Social Media Feeds
Another way of using social media on your website is to display a portion of the account's feed / timeline. I really like this option because your visitors will stop and read your updates, spending more time on your site.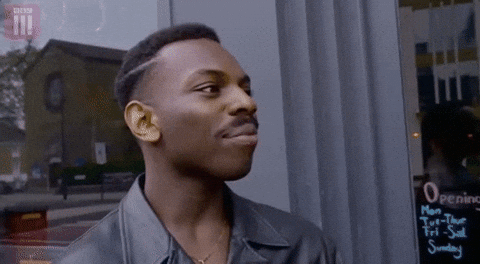 As you can see with my website, I display my Twitter feed on the right side of the screen. And you see this on every page. There are plugins / add-ons / widgets for other social media platforms too.
While this is a great tip, you can overload your visitors if you display too much from different accounts. Maybe display the last 3 tweets from your Twitter account on the right side of your website. Then in the middle of the page, display the last 3 Facebook or Instagram updates.
Keep Your Accounts Updated
One final tip regarding using social media on your website is to keep those accounts updated. If you visitors see that you haven't posted anything new to Instagram in a month, they won't follow you. Also, they'll start to wonder how often do you update your site.
So if you find you can't keep your accounts updated, figure out what social media platforms you 1) like to use and 2) helps your brand the most. For me, I really enjoy Twitter because of the ease and how I can connect to others quickly. Yet, that platform may not work for you if you are a photographer or video creator. Instagram may be better.
Lastly, you can use tools like Buffer or Hootsuite to post updates to several social media platforms at once. This is fantastic if you use several social media platforms at once (and I know some people who do). While these services do cost money, I know several individuals who seen great results using these tools.
---
You made it to the end! Thanks for reading this post and visiting Brittbot. Make sure you bookmark this website so you can stay current and improve your business' website.